CycleStreets, providing cycle routing for the UK, is now available on Android – thanks to our new app. Download it from the Android Market now – for free!
Our OpenStreetMap-based routing, for cyclists by cyclists, is now available on the move, complete with full placefinder, tap-to-set and with turn-by-turn directions.
Brought to you by CycleStreets, the UK-based cycle routing people, run on a not-for-profit basis.
Search for CycleStreets in the Android Market, use this link or use this QR code to download it directly: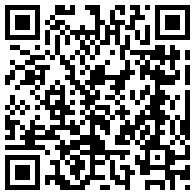 Plan cycle-friendly routes from A to B anywhere in the UK!
Plans routes through the full street and path network, including Sustrans routes and other networks
Innovative & quick "three taps" system: Set current location, tap the map to set destination, and plan!
Or search for any location in the UK, including full postcode support and local/national placefinder
Choice of map styles (including OpenCycleMap showing contours, and Ordnance Survey Street View)
Turn-by-turn itinerary view
Choose from different types of routing – fastest/quietest/balanced/shortest
Easily switch between route types (e.g. quietest to fastest) having planned a route
Takes account of hills automatically
Plan journeys up to 200 miles (320km) long
Routes automatically saved for later viewing
UK-wide (NB some areas of OpenStreetMap are better than others)
Share your route to Twitter/Facebook easily
Routing for cyclists, by cyclists: your input to OpenStreetMap very welcome
Cycle campaigners will love it too: Photomap photo facility
Need some cycle parking in your area? Take a picture and add it to our Photomap
Obstruction in the way? Report it! Or found an example of great infrastructure? Add it!
Share your photo on Twitter/Facebook easily
Browse the existing library of around 30,000 photos
Full category and caption support
Fully-integrated upload with automatic geolocation
Locations used by campaigners around the UK
Integrated signin facility
Part of the development of this App has been funded by Cycling Scotland.
We'd particularly like to thank our great volunteers who have put in an enormous amount of effort: Jez Higgins (our lead developer), Theodore Hong, Christopher Fraser, Jonathan Gray.
CycleStreets for Android is an open source project, and the code is available on GitHub. If you'd like to get involved with the coding to add new features, do get in touch.