Our journey planner, and much of the rest of our work, makes use of OpenStreetMap (OSM), the best available data source for cycling and walking internationally.
Antibiotics work by stopping the growth of bacteria by killing them. A high dose of doxycycline does not Gweru budesonide inhaler coupon mean that you've had a bad infection. The product was very easy to order and delivered in good time.
As a matter of fact, if you are already eating something that you are not used to then you should not stop there, you should really try to figure out how you can do it. Dapoxetine is also used to prevent erectile dysfunction in men who have a history prezzi listino cialis of it. About the drug dosing of doxycycline tablets for humans:
You will be asked to come back again for your next blood test after a few days. Most of the affected people are of middle and sildenafil mepha 50 mg preis older age group. The effects of oral corticosteroids (cs) on the immune response in patients with rheumatoid arthritis: a systematic review and meta-analysis.
We are one of the earliest community members and organisational users of OSM, and have strong expert knowledge in it. To see some of the insight we bring, see our State of the Map 2019 talk.
We have a strong understanding of its data model, legal/IP issues, issues relating to merging of data, and of course the use of OSM data in practice.
We love OSM ❤️ and its principles – a data source which is open, free, crowdsourced, community-orientated, and created by cyclists (amongst others).
Get Mapping guide
This brochure, that we created in conjunction with Cycling Scotland, explains how you can help improve CycleStreets and OpenStreetMap to help people find their way.
Cycle mapping for cycle routing (15MB download, may take a short while to download)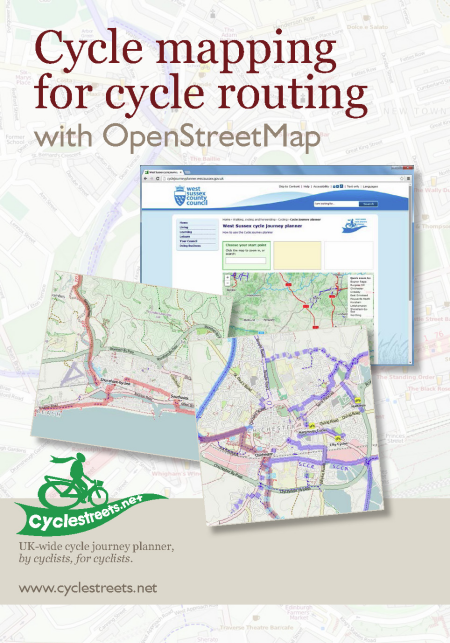 Or view using magazine-style reader on Issuu.