See news updates about Cyclescape
Cyclescape is a toolkit for campaign groups, enabling their members to discuss cycling-related issues.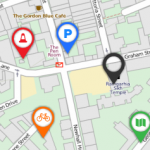 Features:
Find out what's going on in your area or where you cycle
Get involved in as many or as few issues as you want
Contribute to discussions easily without feeling overwhelmed
Easily discover key resources and have best practice and guidance summarised
Keep on top of deadlines, e.g. the date for a council consultation
See planning applications appear automatically on the map – that could create new barriers or opportunities for cycling
Analyse collision data
See the history of any issue to avoid reinventing the wheel
Work productively with others, including Local Authorities where wished, to create actual change on the ground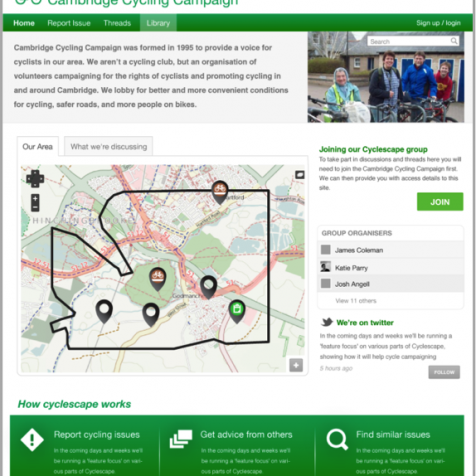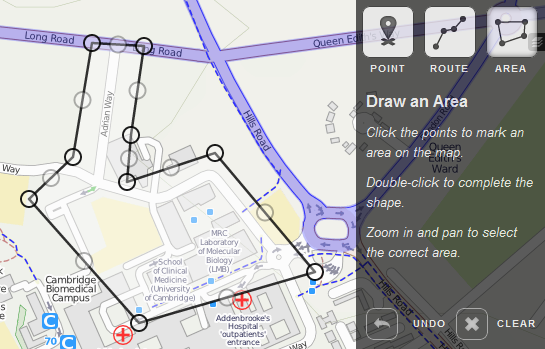 You can monitor an area for changes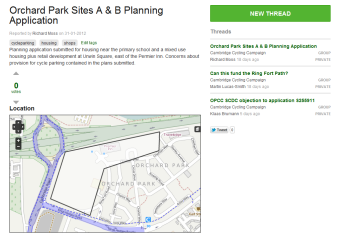 Lodge issues – which then get discussed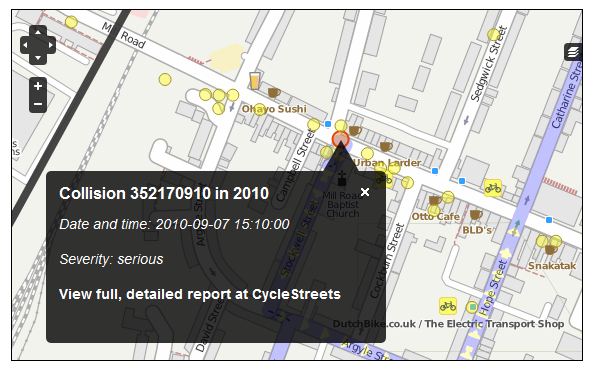 Integrated collision data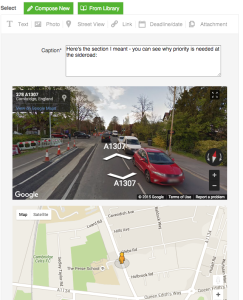 Street View integration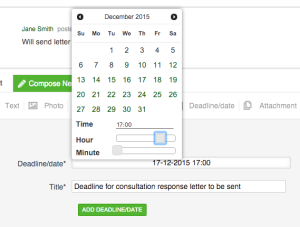 Deadline management
Aims
Enable members of the public and campaigners easily to pinpoint where cycling is difficult
Help groups prioritise what to work on
Pull in planning application data automatically, so that potential issues needing attention are readily accessible
Automatically notify and involve people who cycle through an area – who therefore have an interest in seeing issues fixed
Make geographical data such as collision data and accessibility analysis easily available, to provide context
Enable simpler and more focussed discussion based on specific issues, groups of issues, or themes
Enable best practice to be 'pulled-in' to discussions, by providing off-the-shelf examples shared from elsewhere in the UK
Enable groups to include LA contacts in these discussions if they wish
Enable groups to assemble 'solution' resources so that problems can be resolved on the ground
Give groups a variety of ways of publishing their activity on their website easily.