StreetFocus is a new site providing UK-wide access to planning applications.
Find out what planning applications there currently are in your area and discover whether there is funding for neighbourhood projects.
Helping communities benefit from new developments
Features:
Free, open access
Modern web-based access to planning applications around the UK*
Planning alerts – monitor area(s) and get free updates by e-mail
Matches planning applications with potential community improvements
Highlights key documents in a planning applications
Filter by size of application (small/medium/large)*, e.g. show only large, strategic applications
Filter by type of application, e.g. buildings/trees/heritage
Coming soon: suggest community improvements
Mobile-friendly
3D view with buildings
* Coverage: 98% national coverage of planning application data; filtering by type coverage currently 60%.
We've been working in conjunction with PlanIt, to create the site.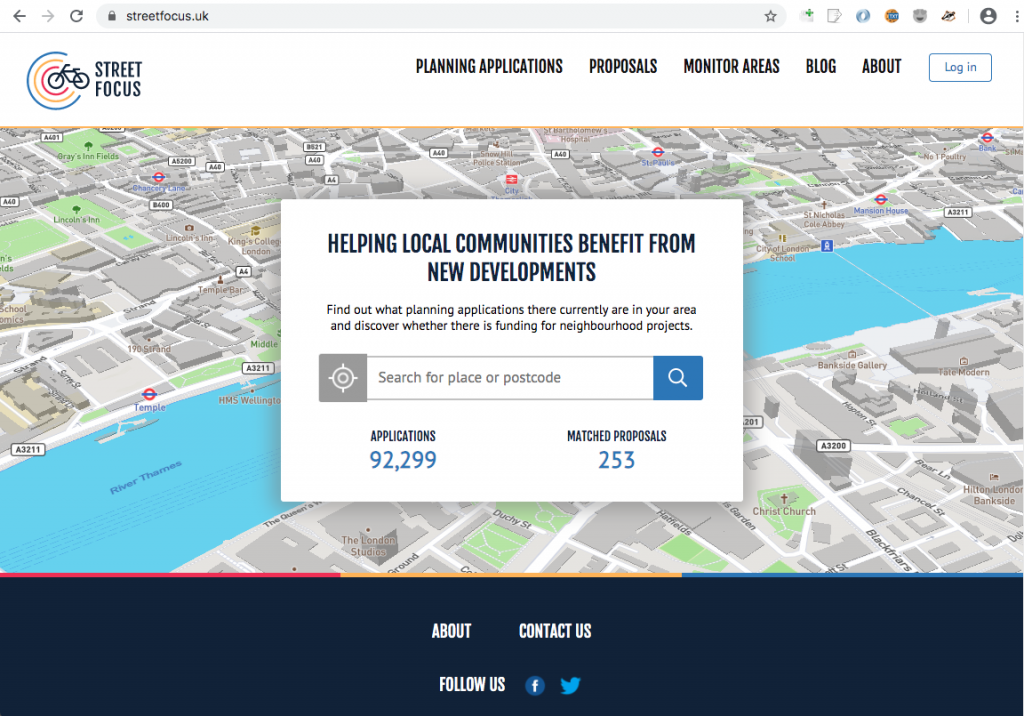 Homepage – just enter an address, postcode, or planning reference to start.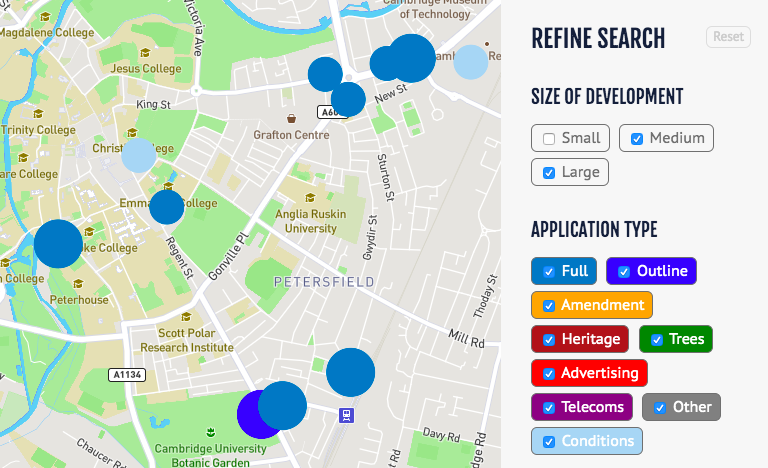 For the first time in the UK, you can filter by type and size of application.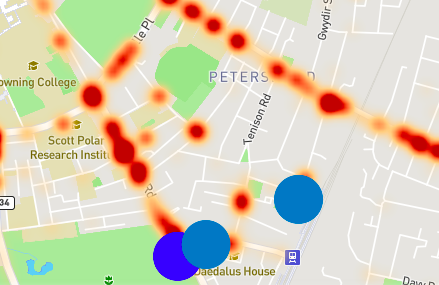 Integrated collision heatmap (currently limited to Cambridge).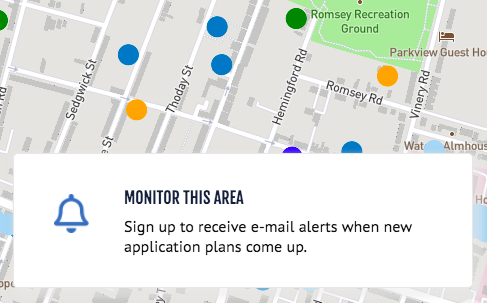 Monitor an area – get alerts for an area when a new planning application arises.
Aims
Providing proper accessibility of planning applications, rather than merely just access;
Make interaction between Local Authorities and citizens more efficient and better-informed;
Finding opportunities to obtain funding from developers to improve public services, obtaining greater value from public funds;
Involve the public in a more productive way, and at an earlier stage, by enabling their existing ideas to be matched up with active proposals for development, so that improvements to the public realm can be achieved through planning gain
Enhancing public sector data, thereby increasing taxpayer value for money.