To help keep us safe, the government has announced that councils should be creating new cycleways and wider pavements for physical distancing.
Accordingly, we are pleased to launch Widen My Path, a new tool to enable local groups to identify where changes are needed, demonstrate support for them, and for Local Authorities to action them.
We need your help to identify where these are most needed. Add your idea!
Where are cycleways and wider pavements for distancing needed?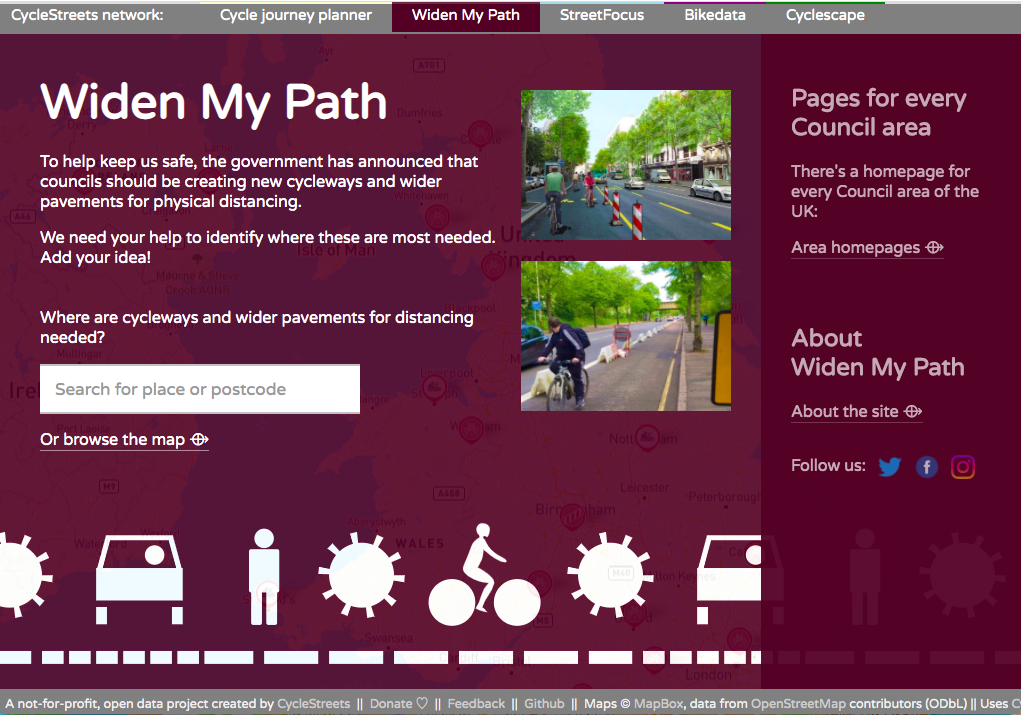 The site enables anyone to propose changes that their local council could make. The user interface is deliberately simple, giving a choice of three types of interventions – cycling, walking and point closures.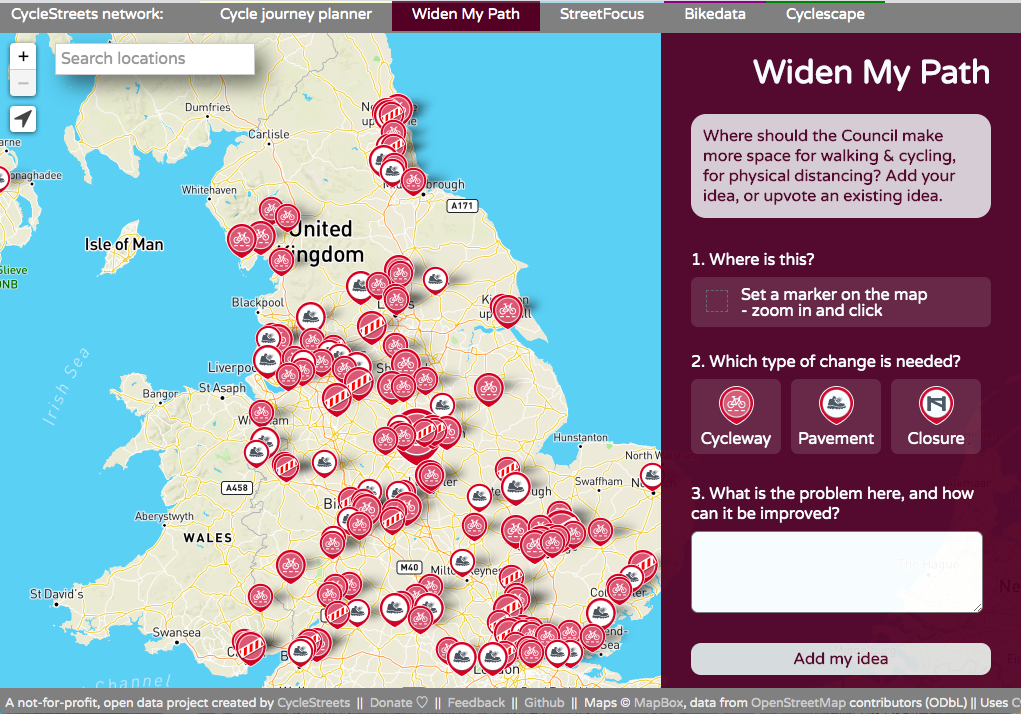 Users can upvote proposals. The icon size grows in proportion to the votes: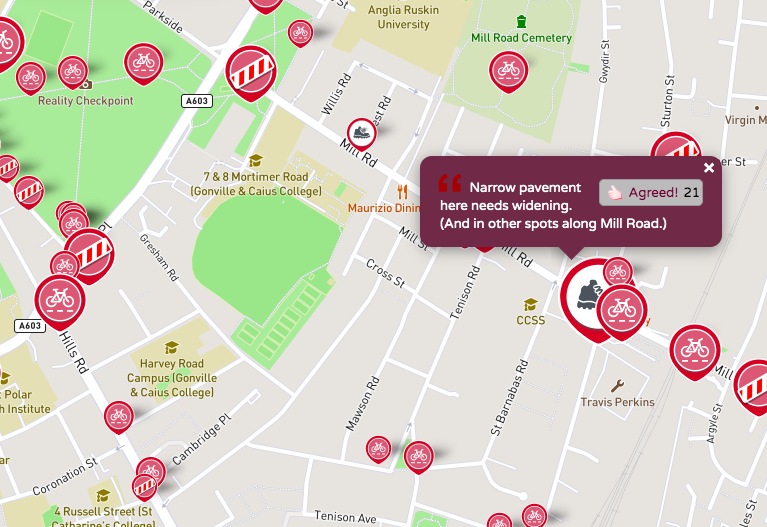 There are homepages for every area of the UK: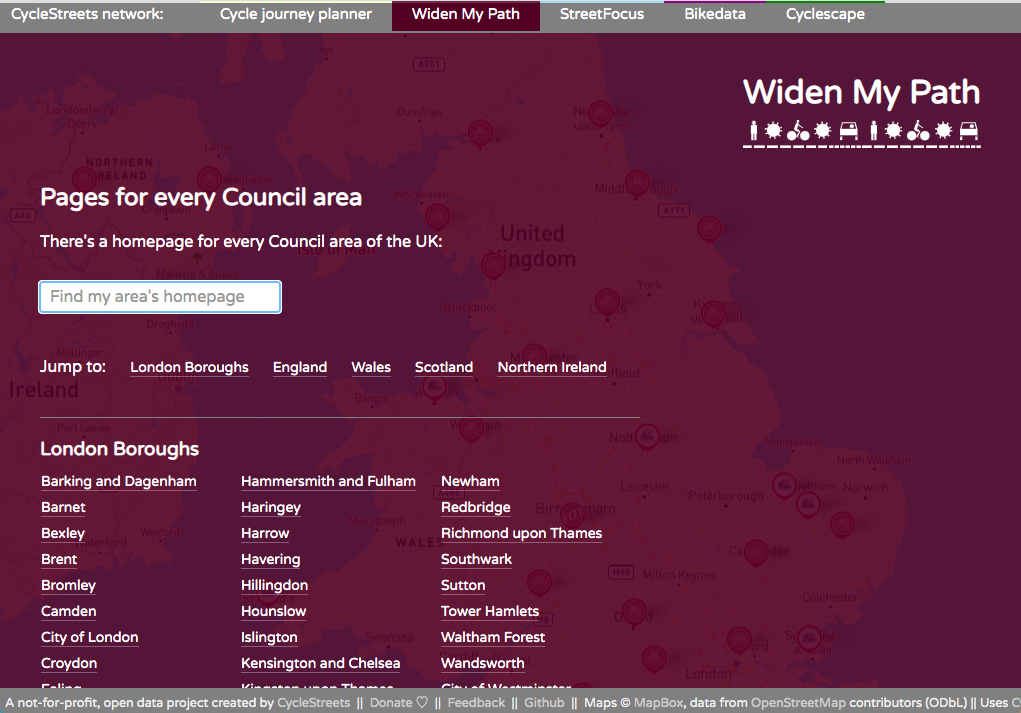 Unlike other tell-us-where -style sites from other providers, the data generated by the public is open and repurposable, with CSV and GeoJSON downloads:

Code is available on Github.
We'd like to thank Mapbox, who have generously waived the map tile hosting fees for this site.