A guest post from Carlton Reid, who writes about the fantastic new version of the Bike Hub app:
The Bike Hub cycle-specific satnav app, available for iPhone and Android, has been redesigned from scratch. Now six years old the all-new app still uses the CycleStreets routing engine so can still navigate on quiet roads, cycleways and away from hills. However, it now sports many of the core upgrades that smartphone operating systems have benefitted from in the past twelve months.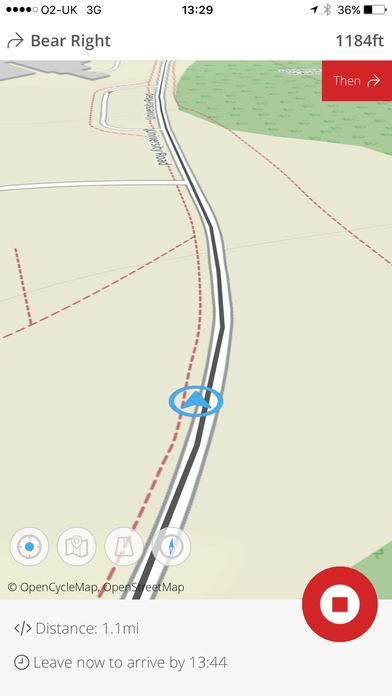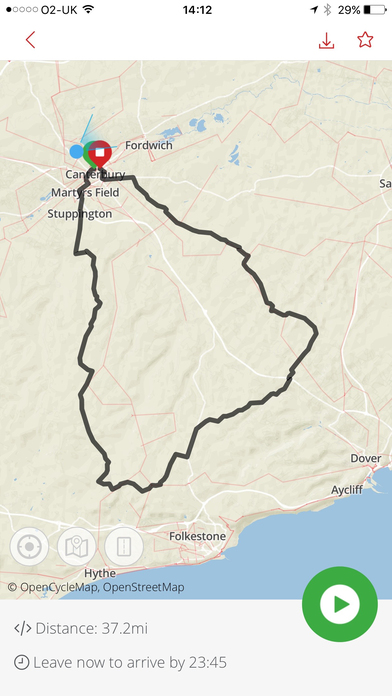 A tender was put out to three agencies and the contract was won by Tinderhouse of Canterbury, the existing development house. The app is now more intuitive to use, and – because it's a new-build – works better with the latest smartphones. It can still find the nearest bike shop from where a user is standing, but is now quicker and slicker. The satnav voices for the app have also been updated.
While it has a UK focus – it's paid for by the Bicycle Association of Great Britain – the free app is able to route in various other countries too. With upgraded graphics the maps are sharper, including up to tablet size for ride pre-planning. Users can toggle between three map styles: OpenCycleMap, Ordnance Survey Opendata and a clinically-clean Bike-Hub-specific map. Users navigate by choosing the quickest, shortest or quietest route, or a mix of all three.
Within a few weeks more features will be added to the app including syncronisation with Map My Tracks, Wahoo RFKLT and Apple Watch.
The Bicycle Association is the industry membership body that represents UK cycle and accessory suppliers. Industry companies and bike shops donate funds to the Bike Hub levy, which pays for the app, sponsorship of British Cycling's Go Ride scheme and other projects. The Bike Hub app was first released in 2010.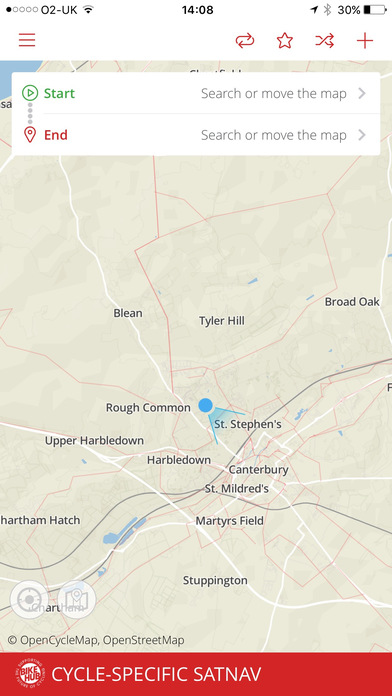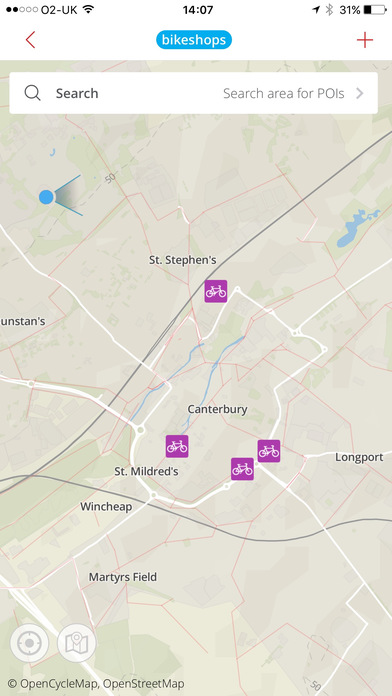 The Bike Hub app makes use of map data from OpenCycleMap, pulls down map tiles from Thunderforest, and has a rendering engine from Map Box.