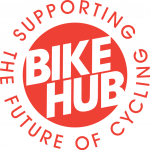 We're pleased to announce that we're working with Bike Hub to create a new circular (A-A) leisure routing mode for the Bike Hub app for iPhone and Android.
Bike Hub is a joint initiative of the Bicycle Association and the Association of Cycle Traders via the Bike Hub levy scheme. The objective of Bike Hub is to generate funds from within the cycle industry to support the future of cycling in the UK.
The Bike Hub app for iPhone and Android is the 'cycle satnav' for the UK – with a 3D mode for planning and following cycle journeys anywhere in the UK. CycleStreets provides the routing behind the app.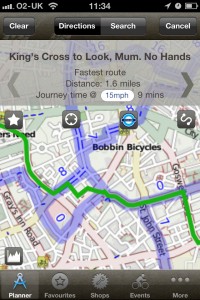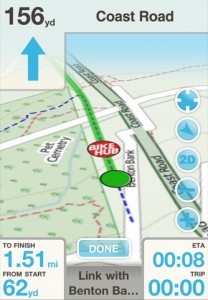 When CycleStreets first went live, we began by offering a choice of A to B routes for the everyday cyclist. In feedback we receive we've frequently been asked to provide support for routes that go through intermediate points. We've meshed these requests with Bike Hub's desire to help people discover attractive cycle routes where they live.
The result will add a leisure routing mode to the app that can suggest circular routes or construct a circular route through several places of interest. On mobile this will be exclusive to the Bike Hub app. Leisure routes will be available on the main CycleStreets website so that they can be transferred to the app.
Together with other funds we have recently raised as part of our funding drive, this work should enable us to take on a developer to enhance the routing in various ways. We'll shortly be hiring – stay tuned!