I'm a huge fan of the Glastonbury Festival, the UK's best music and culture festival in the UK. And this area of Somerset is a wonderful place to cycle around.
The Festival has plenty of bike culture around – check out these photos of the Festival on our Photomap and this review of Bikes at Glastonbury I contributed to.
So if you're going to the Festival, why not plan a cycle route to the Festival? Just enter your start point and click Plan!
Check out the Festival's Getting there by bike page also.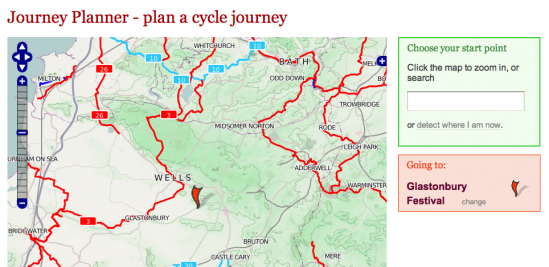 Martin