Our mobile app is nearing completion. Unfortunately the schedule slipped by a month as we were keen to complete our backend work to ensure the routing was fast enough to support it, something that is now in place. Also, we've been held up slightly by EXIF-related issues (so that uploaded photos get the correct position even if they were taken a while ago).
Here are screenshots from the latest work in progress, with a few bug fixes due to be implemented by mid-August before we submit to Apple.
Thanks to everyone who has offered to be a beta-tester. We'll be in touch soon – sorry for not acknowledging each offer individually yet!
We've lots of ideas for new features to go in a future release after the initial release. We'd like to create a team of two or three volunteers to work on the app on an ongoing basis. If you'd be interested, please do get in touch.
Planning a route: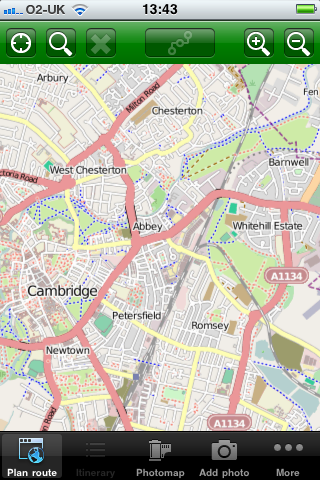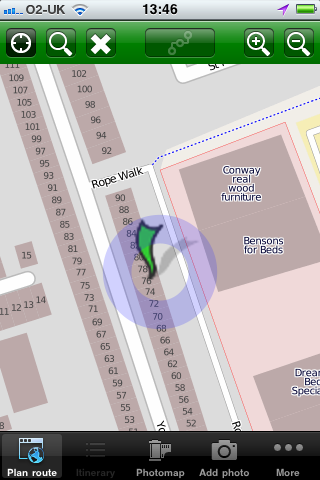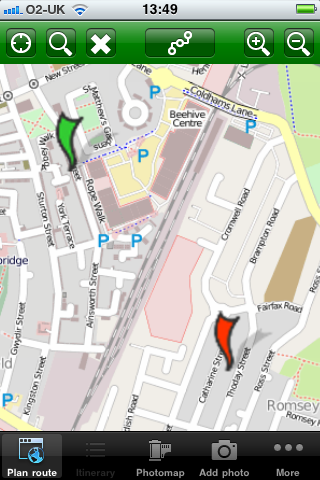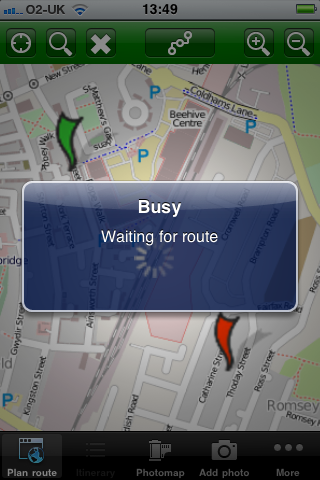 Following a route: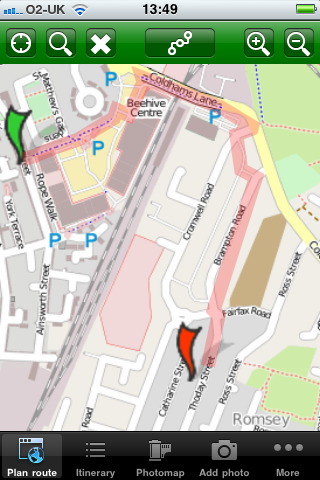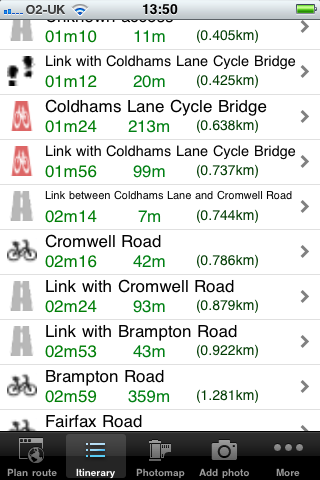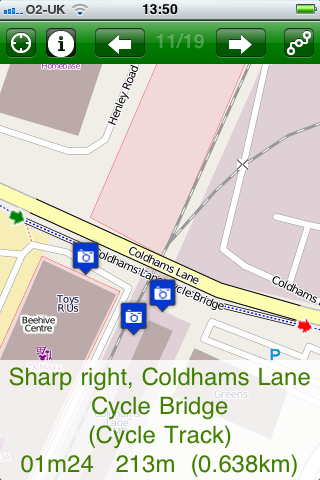 Browsing the Photomap: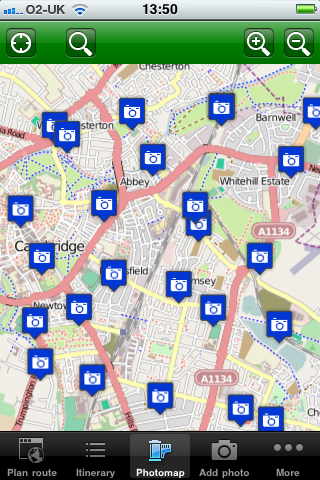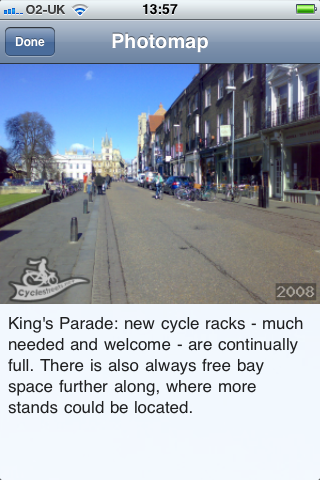 Adding photos to the Photomap: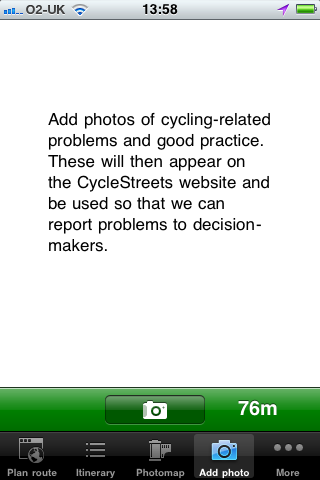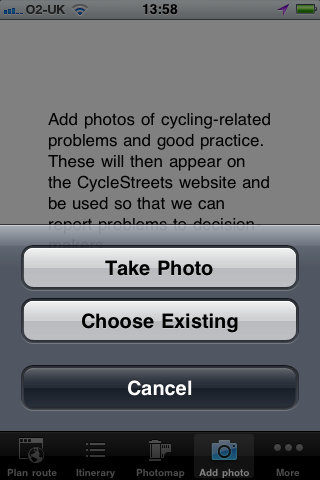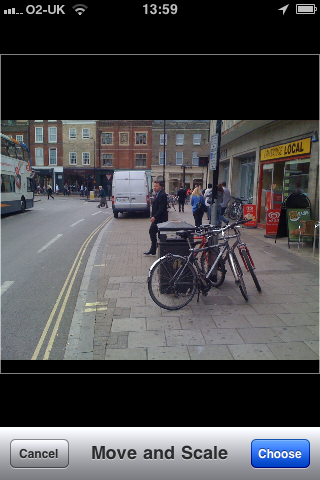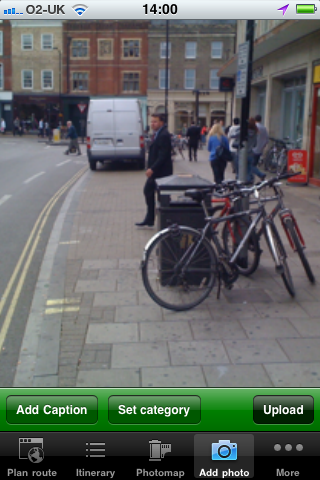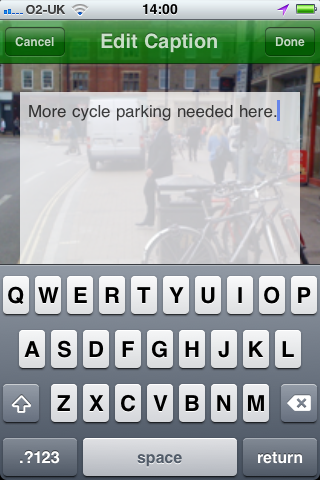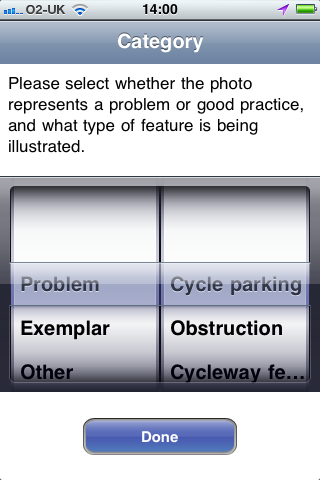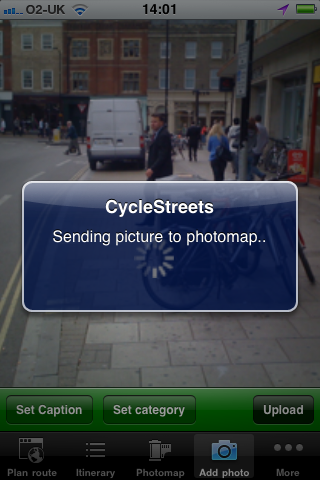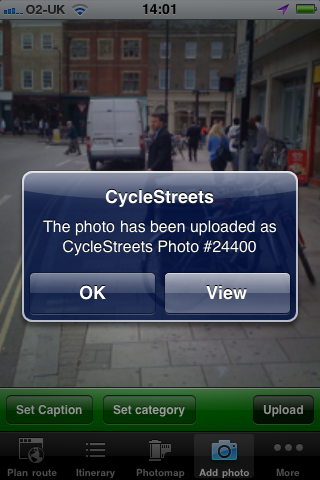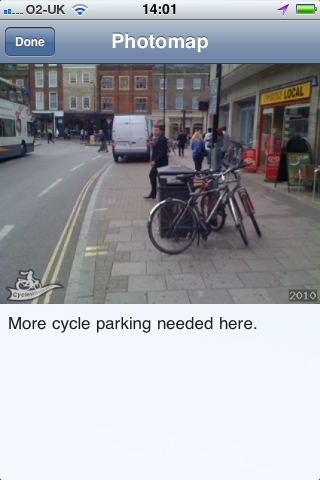 Settings and other pages: