CycleStreets, you may not be aware, was based on a Cambridge-only cycle journey planner that we created as members of Cambridge Cycling Campaign.
The Cambridge Cycling Campaign journey planner went live in the early hours of 27 June 2006, some five years ago today. Back then it based its routes on a network which was traced over satellite photos of the streets of Cambridge. That network started off with only around 2,000 streets, and that provided a way for users to join the project and add their own traces to the map network.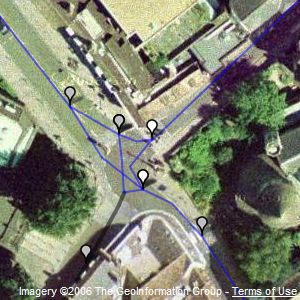 By the time we switched to OpenStreetMap data, these hand-traced maps covered some 5,000 streets and it was no longer practical to support that behaviour and it gave rise to a range of issues. Now the CycleStreets system uses a map of millions of streets!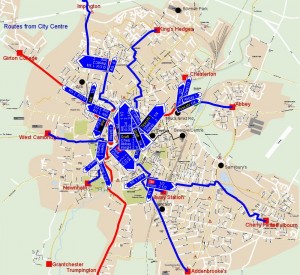 The journey planner evolved from a program that was written to work out where to place helpful signs on cycle routes, and which also worked out what text should appear on them.
CycleStreets continues to develop daily, and more and more new ideas are coming forward that we want to include.