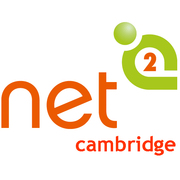 We're speaking at the Net2Camb meetup event, on the subject of 'Building CycleStreets'. It should be a really enjoyable and social evening; do come along!
The talk will be suitable for both non-technical and technically-minded people alike.
For more details, and to sign up, go to: http://www.meetup.com/Net2Camb/calendar/15827958/ (it's free!)
About the event:
CycleStreets is the UK-wide cycle journey planner, whose website has just seen its third-of-a-millionth route planned. Enabling people to plan cycle journeys from A-B anywhere in the UK, it has been created by two Cambridge-based people (plus help from others, not least OpenStreetMap mappers!) who have combined their interests in cycling and computing. It uses information from OpenStreetMap, the map equivalent of wikipedia.
Martin Lucas-Smith will explain the history of the site, what it can do, and the challenges that CycleStreets faces as a social enterprise with virtually no funding but masses of ideas and enthusiasm.
About the venue:
This event is at a new venue, a pub called The Emperor on Hills Road, convenient to the city centre and train station. The pub just opened, and the landlord is the same as the Empress, which won pub of the year 2010. The Emperor is located where The Globe used to be.
Map to the venue – plan a route there!
Spread the word!
This is a free event. Please help us spread the word to your friends and colleagues!