We've now firmed up plans for our Developer Day, to be held in the coming month.
We've had various kind expressions of interest from people wanting to get involved at a more technical level, either in terms of programming or the OpenStreetMap-related aspects, and we thought this would be a good way of helping that process along.
If you wish to come, please add your name to the birdcage of possible dates. If we're not likely to recognise your name, please drop us an e-mail so that we know who to contact!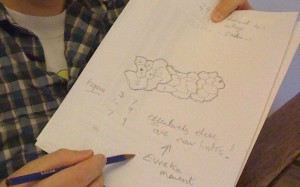 The possible dates are:
Friday 19th February
Saturday 20th February
Friday 26th February
Friday 5th March
Saturday 6th March
and it will be held in Cambridge (location to be confirmed).
The sorts of things we expect to cover are:
Overview of the CycleStreets architecture – explaining the way the system works, and what its limitations and strengths are, as well as how the code is structured. (We'll expand heavily on the stuff that's in this introductory FAQ.)
Improving the translation from OSM data to CycleStreets (and how it works).
The feedback system and its feeding-through to OpenStreetMap data.
How other webapps can be built around CycleStreets (or integrated as layers and new sections in some way)
Plans for open-sourcing.
How to get other people helping with coding of the most complex part of the system: the routing engine
Longer-term direction of CycleStreets.
Mobile phone interface(s).
Funding!
But mostly … Whatever people want to talk about.