We're delighted that CycleStreets has won the 'best innovation' category in the Cycle Planning Awards 2016, organised by Landor Links.
The award, for 'CycleStreets and Cyclescape', recognises our work on developing the CycleStreets suite of tools, including Cyclescape.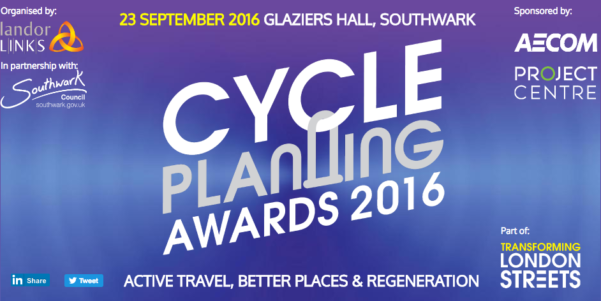 As the winners announcement states,
"CycleStreets provide data to a wide variety of journey planning websites and apps, encouraging the uptake of cycling by giving people information on where it is convenient and safe to ride and also providing better routes to existing cyclists."
Beating off some stiff competition in the Best innovation – use of technology or new technique category, we were nonetheless pleased to see that another project making use of CycleStreets, the Propensity to Cycle Tool (PCT), was one of the runners-up too.
An unfortunate clash of dates meant we were unable to attend the awards in person, because we were in Brussels attending the main OpenStreetMap conference, State of the Map 2016. So thanks to James from the PCT project for collecting the award on our behalf: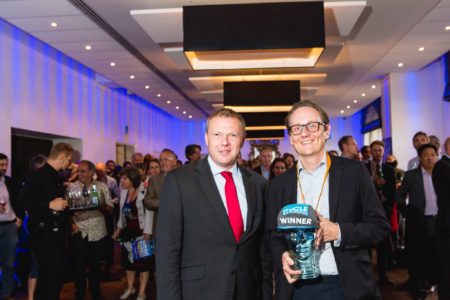 As all good things come from Cambridge, it was great to see also that that the hard-working Cycling Officers at Cambridgeshire County Council won the category of 'Most cycle-friendly policies (Local Government) – a well-deserved award to our friends there.
Thanks too to AECOM who sponsored the category!