A new website, Urban Cycle Parking, [urbancycleparking.org.uk], built by CycleStreets, has been launched by London Cycling Campaign and Transport for London, aiming to outline where existing bike parking facilities are available in and around the capital and invites people to highlight existing facilities as well as outlining where more is needed.
The site builds on the crowdsourcing components of our data API, which had various enhancements made to enable auditing facilities.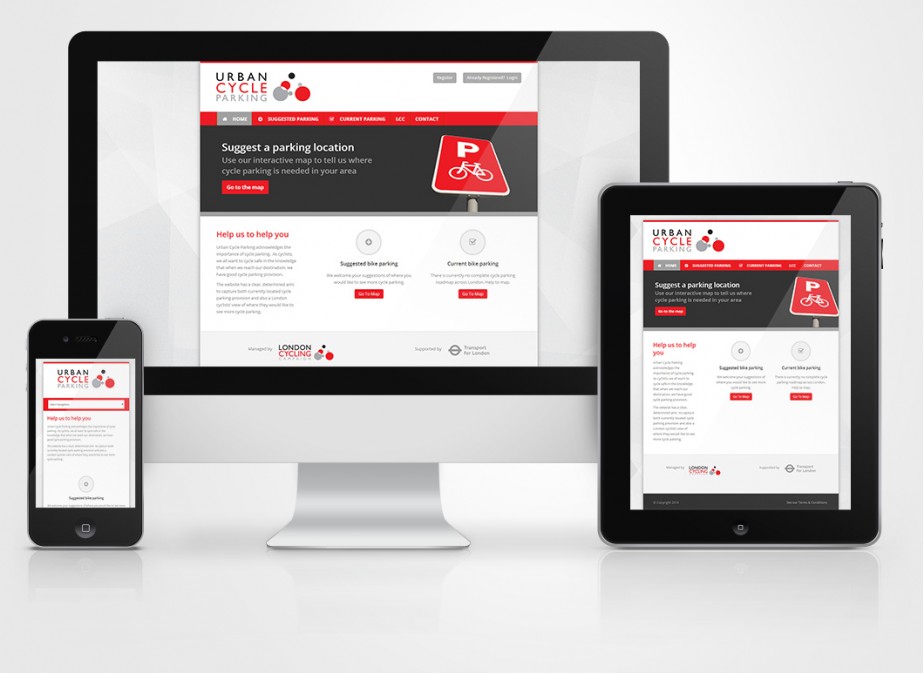 Image credit: Primary Image
London Cycling Campaign's Chief Executive Ashok Sinha commented:
"Substantially more high quality cycle parking at stations and on streets is vital to sustain the welcome growth in cycle use.

"The launch of this interactive Urban Cycle Parking website is a great opportunity for London cyclists to play an active role in improving cycling provision and to suggest the right places to install cycle stands."
Cyclists just need to click on the map, or take a photo (which will auto-locate the image on a modern phone), and add a few details, such as the number of stands which would be useful. After agreeing to the open data license, the location is added, so that TfL can consider the suggestions.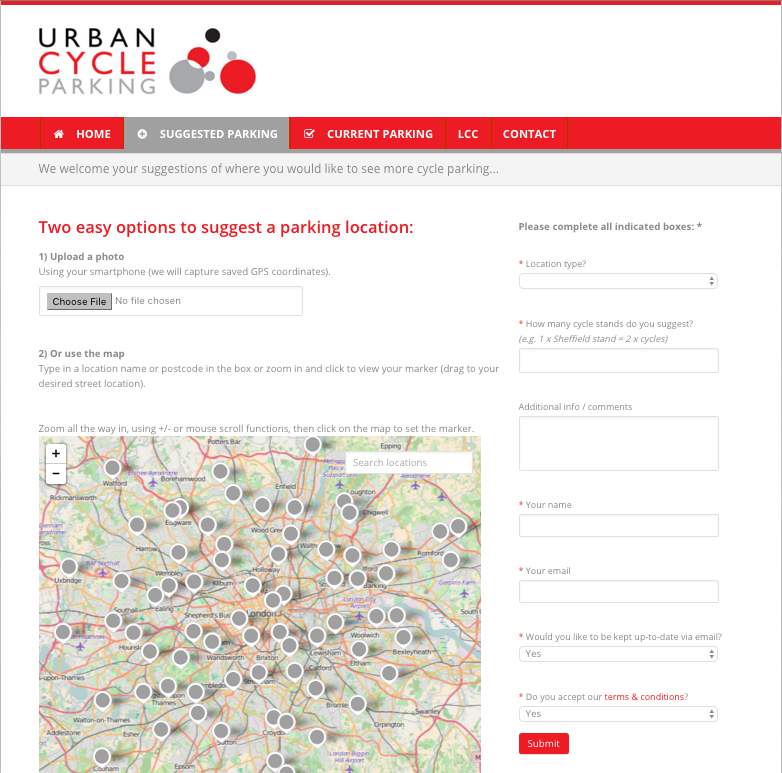 The site has been in public beta for several boroughs. Various improvements have been made to the site during this period to enable a wider rollout.
The visual design of the site, which is mobile-friendly, was created by Mike from Primary Image, who was a pleasure to work with. We then worked with this design to implement the functionality.
The Urban Cycle Parking site replaces the previous Cycle Parking 4 London site that we created several years ago for LCC.