Each year, Google runs a summer programme called Google Summer of Code (GSOC), where students get involved in coding for open source projects like ours and are paid for their time.
We (CycleStreets) have created a project ideas list, which would be undertaken under the umbrella of the OpenStreetMap organisation, and are willing to mentor a student or students on these.
By way of background, CycleStreets is a social enterprise based in Cambridge, UK. We run the cycle journey planner website at www.cyclestreets.net, provide a leading bicycle routing API data interface used by a range of third-party apps and websites, and run a number of projects in the field of cycling advocacy. Many of our projects are open source.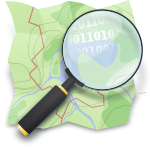 We use open data from OpenStreetMap (sometimes referred to as a kind of 'wikipedia for maps'). OSM is a community/ecosystem doing a lot of leading-edge work in the area of open geo data, and there are many fields within it that could interest computer science students, engineering students, and others.
As well as our own project list, there are are other project ideas from elsewhere within the OpenStreetMap community that we'd also strongly encourage students to consider too.
Students must apply via the GSOC website by Friday 25th March, 7pm GMT, but it's very important to work via the process given in the OpenStreetMap GSOC 2016 page.
Please note that GSOC is a highly competitive process, and only those students who come up with the best proposals that will assist OpenStreetMap are likely to be accepted.
We'd be very happy to meet in central Cambridge (UK) (or via Skype if you're not based here) to discuss potential projects, and/or to provide some background to OpenStreetMap, whether you are thinking about one of our (CycleStreets) projects or another project listed on the OSM project ideas page. Please do get in touch with us in the first instance.