Since we won £27,000 for the development of our campaigning toolkit we've been pondering what to call it.
The themes we want to capture in the name are:
The idea of a central place where cycle users around the UK can submit problems they encounter on the street network
A central place to facilitate campaigning
Cycling (!)
Collaborative
Well-informed campaigning
Constructive and forceful debate but without being adversarial
Improving our streets and routes
Keeping track of all the problems and being able to manage them effectively
The ability to say "I'll report it on the … website" and write "Go to … to report/fix a problem"
Name needs to be short and catchy – long names are harder to type in
Here are some initial ideas we've had, though not all are usable names – it was just a brainstorm. We're not really happy with any of them. Can you help suggest a catchy name? Leave a comment below or drop us a line.
Helping campaigners campaign …
BetterBiking
CycleStars
CityRevolution
CyclingSorted
CycleTrac
CycleTicks
Complain.com
Cyclocracy
Cyclington
HelpThem2HelpUs
CyclingUpTheAgenda
CycleTherapy
CycleTraction
CycleActive
CycleActivist
Cyclamity
CycleUnison
CyclingIntelligence
CycleLand
PeletonPeople

CyclingBestPractice
PracticalPeople
CycleMyths
CycleBugs
CycleLeague
CycleLeaders
RideLeader
BikePatch
BikeFettling
BikePatch
Agenda4Change
PathRoute
RidePatch
PatchNetwork
PathStreets
StreetPatch
StreetStrategy
Strategy4Streets
StreetFocus
RouteStrategy
RouteToCommute

RouteShare
StreetLever
CrowdedStreets
CrowdedOut
StreetCrowd
StreetVision
CycleTool
ToolForStreets
StreetsAhead
FeasibleAndDesirable
Note>Log>Act
StreetsShared
OnRampForCampaigners
Vent
CyclingSoldiers
CycleMission
CrowdsourcingCyclingIssues
CycleLinks
Collaborate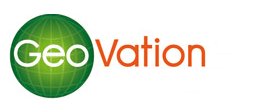 CycleStreets has secured £27,000 of funding as a winner of Geovation – GeoVation is an Ordnance Survey initiative and forms part of the Ideas in Transit project with funding from the Technology Strategy Board and the Department for Transport.