As we announced recently, CycleStreets is one of the winners of the GeoVation contest, with our bid for a comprehensive online campaigning toolkit to assist cycle campaign groups around the UK.
The first phase of this project is finalising a specification for the toolkit. Here is the description of what it will do. This outlines what the toolkit will do, how people and groups will be able to use it. The full specification also has a prioritisation of these features.
We warmly welcome comments from groups around the UK on this draft, and will be publishing a further more finalised draft, incorporating comments received, in a week's time for our deadline of 24th July. Please do contact us to give us your views.
We've tried to include as many of the ideas we've received and come up with as possible. We hope the attached draft will give cycling groups an idea of how much the toolkit will assist their work.
We hope also its themes of bringing campaigners together and, where possible, involving Local Authority contacts will help usher in a collective spirit of work to improve cycling conditions around the UK.
Let us know your thoughts.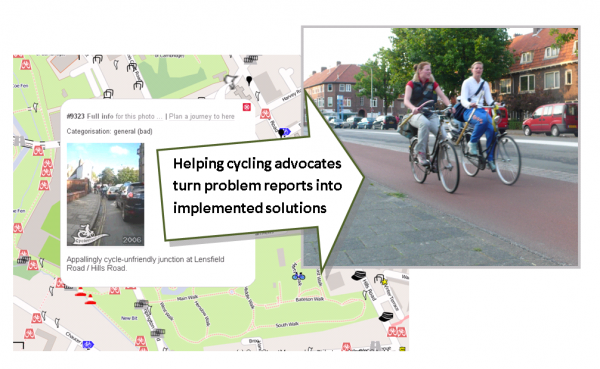 Older versions: