We've created a new customised journey planner for London Cycling Campaign.
LCC are the leading cycling advocacy group in London. Their work over many years has really helped keep up the pressure to improve cycling conditions in London – so you should certainly join LCC! (LCC is in fact the first NGO that Martin joined.) Most recently, LCC has led the charge over the Blackfriar's Bridge debacle.
They've just launched a great new website. And it features an embedded journey planner, by us, at http://routes.lcc.org.uk/.
Part of this project involved the creation of a new embeddable box 'widget' on the front page of the LCC website – a feature which we hope to make more widely available soon: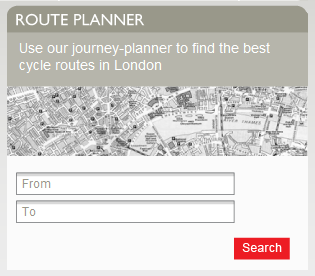 London is the most challenging area for us to provide routing for – the complexity of the network sometimes results in rather wiggly routes, which is something we are still working to address.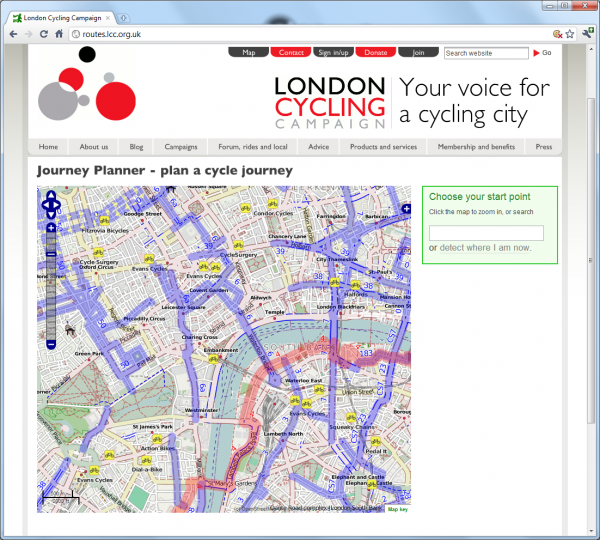 Congratulations to LCC on the launch of the new site and the clever new logo!
We hope to work again with LCC and many other cycling campaign groups around the UK as our campaigner toolkit (GeoVation) project is implemented in the coming 5 months.