We're pleased to announce that we are working with Cycling Scotland to enhance cycle journey planning in Scotland!
Cycling Scotland, the organisation charged with getting more Scots on their bikes, runs a range of initiatives such as Bikeability Scotland, the freshnlo Pedal for Scotland bike ride, cycle instructor training and more. They are keen to provide cycle journey planning – to help remove a key barrier that people face when starting cycling or when they move into a new area.
As part of their journey planning activity, Cycling Scotland are extremely keen to motivate local community groups to map their area into OpenStreetMap, which forms the heart of CycleStreets' journey planner. Although there are areas like Edinburgh which have very high-quality mapping, thanks to the great work of OpenStreetMap volunteers there, other areas of the country are not so well-covered.
To help, we will be creating resources to help local communities with this mapping activity. Principally, this will involve creation of a user-friendly guide which introduces OpenStreetMap, explains how we use it, how people can collect data, and importantly outline the key things that improve the quality of cycle routing. (We hope this guide will also be of wider use to the OpenStreetMap community elsewhere, too, even though it will of course be tailored for Scotland.)
Alongside this work, we'll be creating a customised journey planner for Cycling Scotland, to be hosted on their website. This will benefit, thanks to a grant from them, from the introduction of more advanced routing attributes in our journey planner engine. By encouraging people to collect more detail about the cycling environment in their area, this will improve further the quality of our routing. Naturally, this will all be explained in the user-friendly guide for collectors.
Cycling Scotland are also supporting us to make our routing available more widely on different types of mobile phones, so that it is as accessible as possible.
We think this model of helping get more people cycle by engaging local communities and building on existing work is a brilliant model.
We are looking forward to undertaking these activities in partnership with Cycling Scotland, and will report in coming months as each part is completed and made available.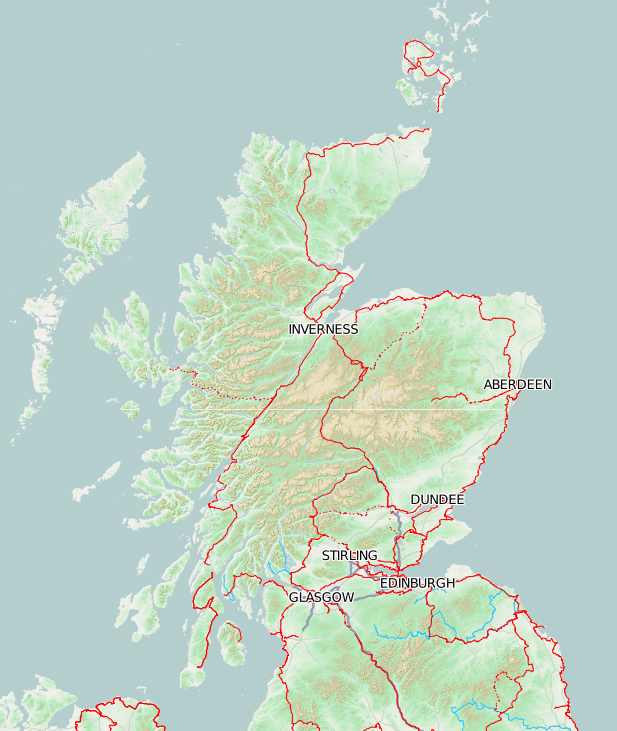 OpenCycleMap in Scotland – cc-by-sa OpenStreetMap contributors