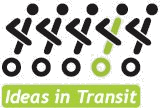 Fancy taking in an exciting new research project?
Interested in talking about your motivations and experiences of using CycleStreets?
The Ideas in Transit Project at the University of the West of England Bristol is working with CycleStreets to investigate how and why people use CycleStreets and what they think about it.
They are searching for people to help with their research:
We would like to interview you, the users. It would only take around 40 minutes of your time and we could meet you at your place of work or another suitable location (a library, café, etc.), whatever is easiest for you. We will be offering a £20 voucher for Evans Cycles to each participant as a thank you.
If you are interested in taking part, please contact Tilly at Tilly.Line@uwe.ac.uk.