Future Friendly have informed us that the voting deadline has been extended by a week, to 26th September, so if you've not yet voted, please do!
This week is the last week to vote to get OpenStreetMap-based CycleStreets a bursary of £10,000 in the Future Friendly Awards! We're one 5 groups in the national finals. Such funding would make an enormous difference to the project.
To win, we need as many votes as possible, though you can of course only vote once, so please spread the word!
To vote, click on the logo near the top-right of their website: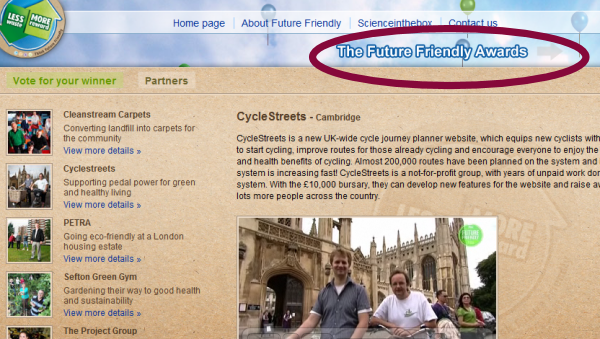 Have a look at the great film they've made about our work, as well as the other films about other great projects around the UK.