We're pleased to announce that we're one of the five national environmental projects nominated for the Future Friendly Awards!
To win, we need as many votes as possible, though you can of course only vote once, so please spread the word!
To vote, click on the logo near the top-right of their website: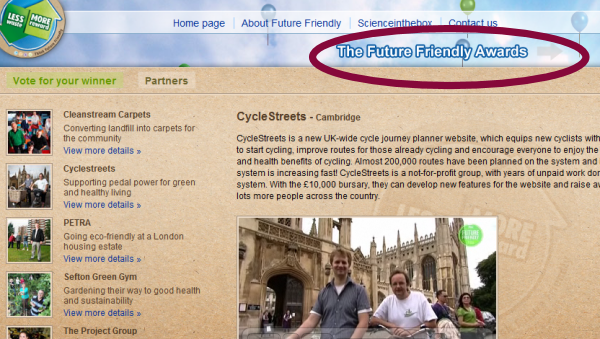 Have a look at the great film they've made about our work, as well as the other films about other great projects around the UK.