We are alarmed at the news that Cycling England may be facing the axe, and that the future of the excellent Bikeability cycle training scheme and other important initiatives is therefore uncertain.
Cycling England is the arms-length agency of the Department for Transport which deals with cycling. Its remit is to get "more people cycling, more safely, more often", something we feel it is achieving, and very well.
Since its formation in 2005, Cycling England has triggered a wave of initiatives to get more people on their bikes. Cycling England's premier initiatives, the Cycling Demonstration Towns, and Bikeability cycle training have shown what can be done when dedicated practioners put real resources and effort into promoting cycling. And its work on technical standards for design have been useful for campaign groups around the country.
The amount of funding for Cycling England is absolutely tiny in comparison with other transport schemes such as road and rail initatives. Its budget has been £160m in total for the three-year period leading to 2011. And Sustrans' work on economic appraisal has shown that benefit:cost ratios for cycling schemes are between 15:1 and 33:1 – that is, for every pound put in, some £15-33 pounds of benefits come back. Road/rail schemes produce nothing like that level of return. Yet this level of around £50m/year is well under what places like the Netherlands spend. So there is much more that could be done.
Cycling England is not a full quango, and employs only around 5 people. However, this tiny number of employees effectively have acted as catalysts for work to improve cycling by a much larger number of people 'on-the-ground' and in Local Authorities. As a 'lean' organisation, one which is well in touch with local initiatives, and an organisation which we feel has acted in a creditably open and accountable way, it should be a model of an organisational structure for government. And being a dedicated organisation at arms-length, it has had the ability to focus on cycling.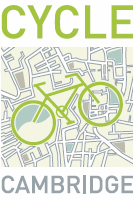 Cambridge, the home of CycleStreets, is one of the Cycling Demonstration Towns, and a variety of long-needed improvements to infrastructure have been made, including on Gilbert Road, Hills Road Bridge, and links to villages. Cambridge, like many other areas, is also seeing considerable success with the Bikeability cycle training scheme. The Cycling Demonstration Towns have seen increased ridership and many other successes.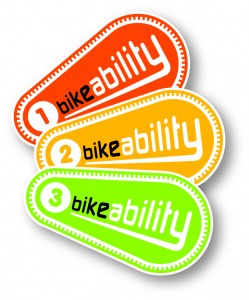 Cycle training for children and adults has been transformed under Cycling England. The former 'cycling proficiency' schemes often failed to train people in real-life traffic conditions, with non-cyclists sometimes doing the training. By contrast, Bikeability has been run in a professional manner, marketed well, with huge uptake by children, being taught valuable road-safety awareness early in life, giving then much-needed freedom. Cycle training at an early age must surely have the effect of creating better and safer drivers later on in life.
Perhaps the only area which Cycling England has faced any significant criticism is its fledgling journey planner, through an FoI request. As we have previously commented on our blog, we have no real comments to make ourselves on that, believing that people can judge for themselves. But this smaller initiative aside, Cycling England has been responsible for a big step forward in starting getting the UK cycling again.
The government must, we feel, back up its commitment to the environment and public health by retaining Cycling England and by repeating a similar level of funding (around £50m) for each of the coming three years, which would fund projects UK-wide. This amount represents a tiny fraction of merely a single road scheme. Yet the benefits to society and the environment of getting more people cycling are immense: not only environmentally, but also in terms of reduced congestion (and thus a more efficient transport network), improved health, fewer accidents, and more. Cycling is also highly accessible to a large number of people, and can thus help with accessibility in economic and social terms.
We urge everyone reading this to write to their MP to ask him/her to write to the Department for Transport and the Coalition government to keep Cycling England, repeat its funding, and thereby to demonstrate much-needed commitment to cycling.