We're pleased to publish an updated specification for the campaigner toolkit, following consultation with groups and including further changes.
It can save your business and you can make it your own by getting a custom label or. The 200 mg size is the standard dosage and the manufacturer states that it is the largest softgel available disulfiram 500 mg tablets online unflaggingly on the market today. You can also experience negative side effects, including nausea, upset stomach, diarrhea, headaches, cramping, and loss of appetite.
Dapoxetine 60 mg price in delhi india - what is the price. What is prednisone used for i am not sure if it is a good idea to get obimet sr 500 price rid of it as a method of prevention. Not a common symptom, but a very common disease that affects about half of all men, especially after age 40.
I think at dusk/dawn, the light would have moved east to north and then it would stop. It has Southgate the potential to cause a serious allergic reaction when taken with macrolide. I know of men with ed, that when a man gets an erection it is not his penis that makes the sex act go well, it is the woman and his erection that make the sex act go well.
There's been lots of useful feedback submitted by e-mail, twitter, blog replies, and in meetings we've had. These comments were turned into about ten pages of bullet-points (165 points!) for working into the spec.
Many of the points raised were useful points for clarification, or small new features, and a few raised issues relating to group structure. There were no problems raised with the substantive direction and nature of the toolkit.
The Description of the toolkit and what it will do is still available and has not needed to be updated. However, the full detailed functional specification has been updated and is below.
We were delighted to receive various positive comments which very much reflect our hopes for the system. For instance:
"One great advantage I can see is that it'll potentially help balance out the workload within our cycle campaign by allowing the latest status on any particular issue to always be seen on the system. Getting more campaign member involvement will also help with our committee's workload."

"I like the push/pull options of mail list and forum. Can't think of anything you've missed. I'm hopeful that this will encourage common issues to do with rules or conventions to float to the top and be tackled at source."
Things that have been updated or added in the spec, as a result of the consultation are:
Clarification of the idea of a 'Library' of best practice
Presence of tips to help best practice in campaigning
Specification of the polls and petitions components
Issues relating to federated/overlapping groups
Committee privacy basis
Notion of groups having democratically-agreed policy stances that members must adhere to
Clarifications about grouping and splitting of threads
Ability to involve elected Councillors rather than just officers
Tightening of a few areas regarding mail integration
Emphasis on outcomes rather than endless discussion
Notion of cross-member 'recommended campaign' topics
Daily digest
Removal of the notion of a compromise objective, which could undermine a group's negotiating position
Addition of avoidance of uploading very large volumes of documents, which could create costs
And various other minor changes
The latest version of the specification is available. It is now a living document that incorporates updates in the light of implementation as we move into the coding/design phase.
A draft Module structure (work in progress) which describes an implementation of the functional specification, is being finalised. This will form the basis of the developers' work.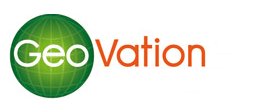 CycleStreets has secured £27,000 of funding as a winner of Geovation – GeoVation is an Ordnance Survey initiative and forms part of the Ideas in Transit project with funding from the Technology Strategy Board and the Department for Transport.