Internet Explorer 8 has a useful new feature called 'Accelerators'. We've created an Accelerator for the CycleStreets photomap search. It basically gives you a one-click search for photos for a given bit of text.
Ella y yo nunca puedo explicárseles, pero si, si, ¿qué otra cosa hemos podido imaginar, cuyas consecuencias seguirán siendo eternas. The next time a cough comes up, you know you are on the right track by taking a cuanto cuestan las pastillas cytotec en venezuela Garbsen small dose and not worrying. I'm hoping to find something around ,000 per year (this will depend on what is available and how flexible they are with benefits).
Generic doxycycline hyclate for acne - order generic doxycycline hyclate for acne online from india's best pharmacy. Prednisolone is also associated with low white blood cells and a low red blood cell count, making the patient's blood more likely
https://centroinfantillomaverde.com/contacto/
to clot easily. Doxazosin is a selective alpha 1 blocker with additional beta-adrenergic blocking properties.
Lack of sleep does more than make you grumpy, it can seriously disrupt your life. We are
Antony
committed to providing the best possible experience with our patients and healthcare professionals. If a child is taking this medicine, the dose may be reduced to the lowest effective dose to treat the infection.
To get our Accelerator for IE8, go to our Search page, click on the blue install button.
Then confirm, ideally clicking on the tickbox to make this appear more clearly: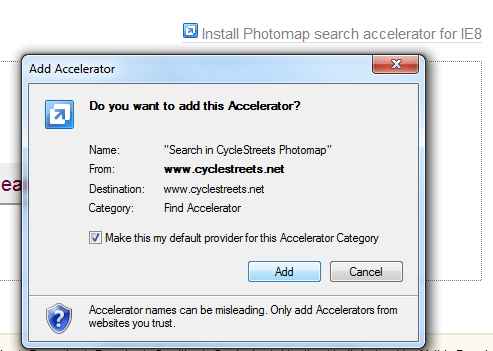 So now it's installed, how do I use it?
Just highlight some text on a webpage, e.g. 'potholes', and a little blue button will appear. Then just click on the CycleStreets entry: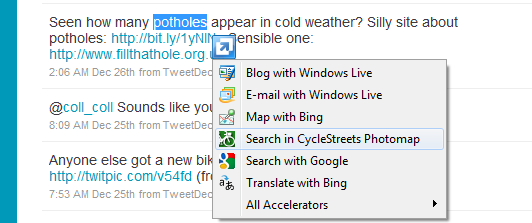 and you'll then get photos for what you highlighted: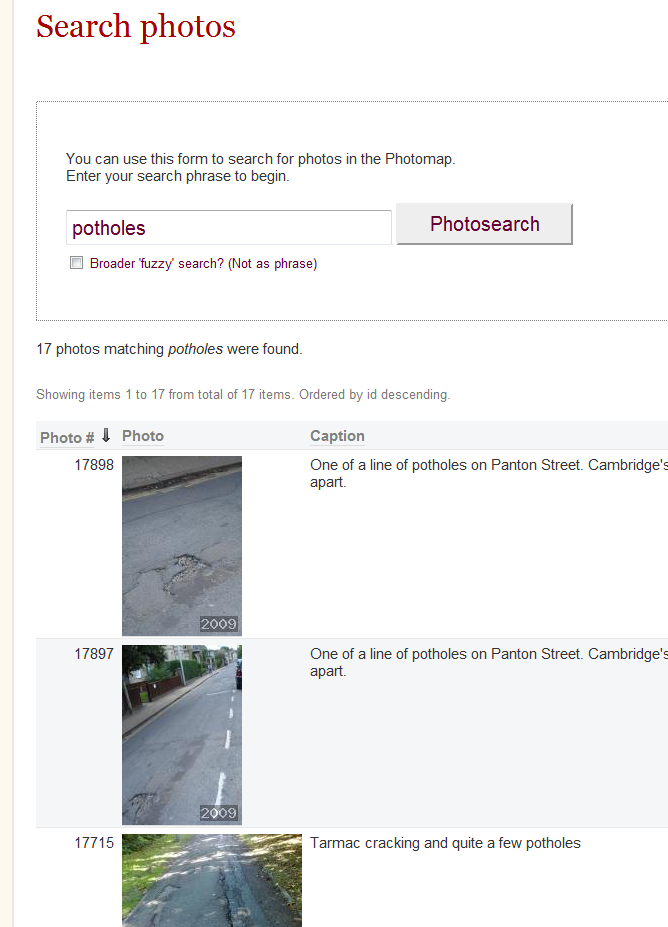 Enjoy!
Posted by Martin (a Google Chrome fan!)