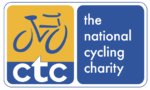 CTC, the national cycling charity, has launched a new cycling infrastructure map to help communicate what makes good conditions for cycling and where improvements need to be made. CTC have linked up with CycleStreets to ensure these locations are also saved to the CycleStreets Photomap. Chris Peck, CTC, explains this new initiative.
What is the Space for Cycling campaign?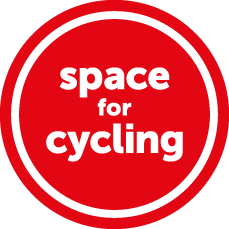 London Cycling Campaign created Space for Cycling, which in London is focussing on lobbying candidates in this year's local elections. CTC is taking LCC's London-born campaign nationwide, and is coordinating the campaign to seek commitments from local politicians to provide Space for Cycling, in conjunction with the Cyclenation federation of local campaign groups around the UK. The campaign is funded by a generous grant from the cycle industry's 'Bike Hub' levy, run by the Bicycle Association, and by private donations.
Space for Cycling calls on councils to improve our streets so that anyone can cycle anywhere. But what does that mean in practice? CTC wants your photos and examples of infrastructure that's good or bad to explain to councils what works, and what needs improvement.
You can submit the photos to the map, and write to councillors, challenging them to make Space for Cycling in your area.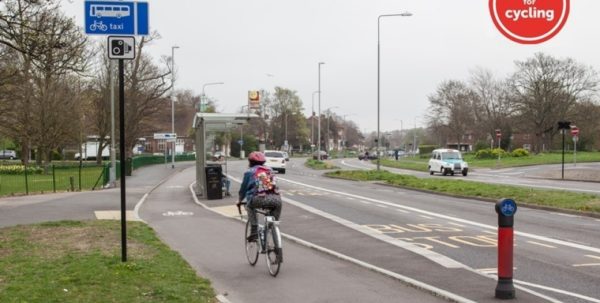 Space for Cycling in Brighton – bus stop bypasses on the Lewes Road
If you've got photos of examples of infrastructure for cycling – whether good or bad – CTC wants to see them.